Whether it's a planned date night out, special anniversary, or even a first date, the town of Wilson, North Carolina has great restaurant options to make your night out a blast. These restaurants range from small, intimate booths to some of the best bars and food in the great state of North Carolina!
The perfect idea for a romantic getaway is more than just good food. Multiple factors play into a great experience like the general "vibe," top-notch service, cleanliness, decor and much more. If you're looking to plan a great date night out, you've come to the right place!
Best Pizza Spot in Wilson, NC
I may be a kid at heart, but this place is awesome! If you're looking for the perfect pizza date, The Hub is the best place in town, they are known for their New York Style pizzas. Their dough is made from scratch, and equipped with large and thin slices.
Not only do they provide a fun atmosphere, the restaurant features a full arcade and full bar! Did somebody say, "BarCade?" The Hub is perfect one stop spot for pizza and games to enjoy your night out and let loose.
Throughout the week, they have special items on the menu such as cocktails, pizza flavor specials and more. When stopping in make sure to ask the staff what their specialities are and you won't be disappointed!
Best Drinks in Wilson, NC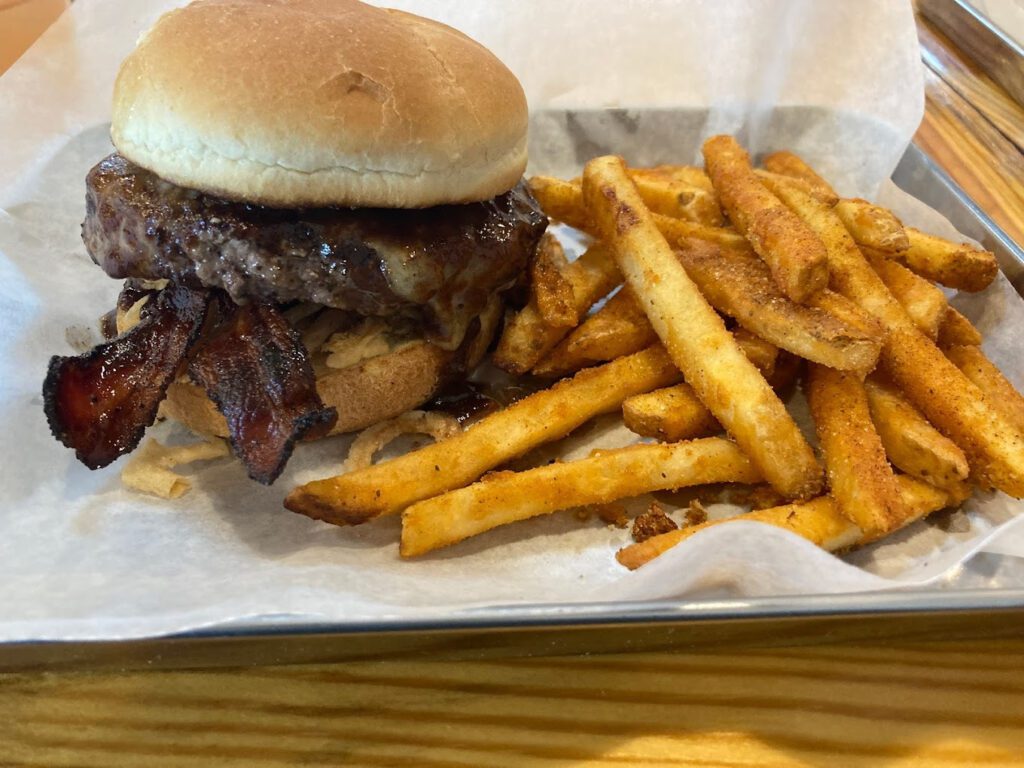 Downtown Wilson is home to various restaurants, Ruckus & Redemption is the locals favorite place to spend their free nights out. From their indoor or outdoor seating, and the rustic decor, their "craft" food and beverages are loved by many.
If you're not able to have a night out, they offer a Sunday brunch menu that starts at 11A.M that can replace your date night! Guests rave about their food and the vibe they bring to the town.
Perfect for the date night, they have a large cocktail and seltzer menus to have a relaxing dinner. Almost every review on their yelp has customers ecstatic about their Brussels sprouts, they are a must have when dining here!
Best Sandwich Spot in Wilson, NC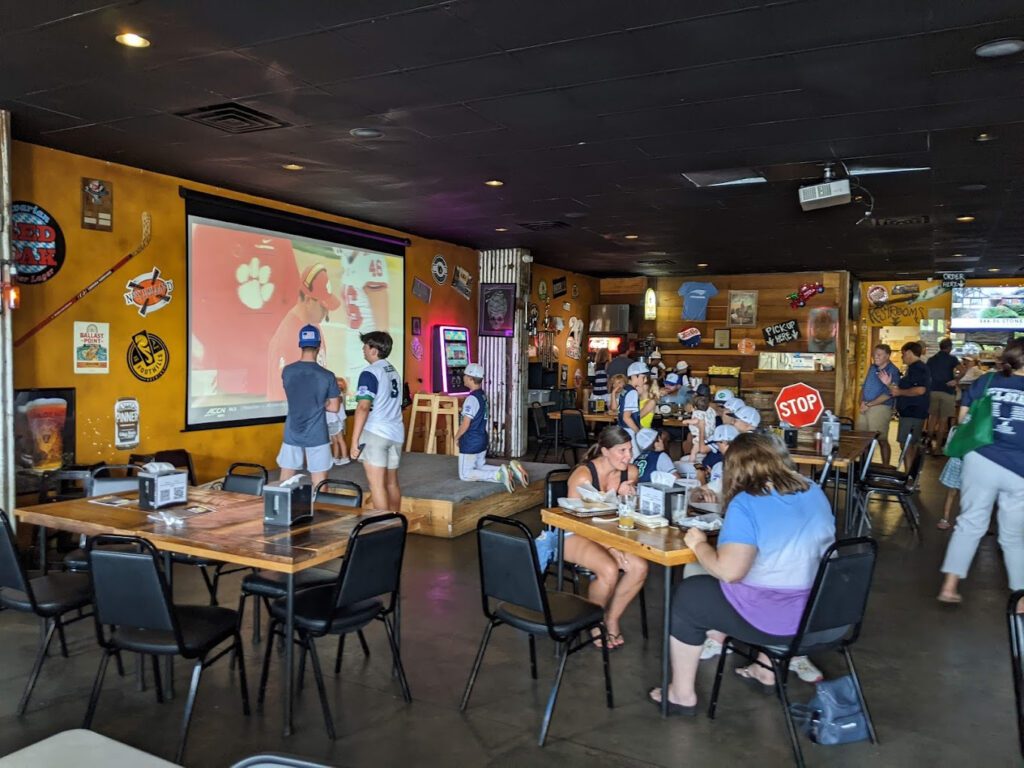 Established in 2013, Brewmasters is locally owned and dedicated to serving the finest food to locals and guests of Wilson NC. It's a perfect location, just minutes from I-95, their menu covers a variety of options for all cravings of the night.
If your cravings are for award winning food and craft beer, this is the place for you. They offer a selection of made to order sandwiches, sizzling pizzas, and delicious appetizers.
Their atmosphere is known for being a great hang out spot to enjoy dinner. Equipped with ample seating, they also have options such as low top tables, bar seating, and couches that provide a place for all guests.
Best Fine Dining in Wilson, NC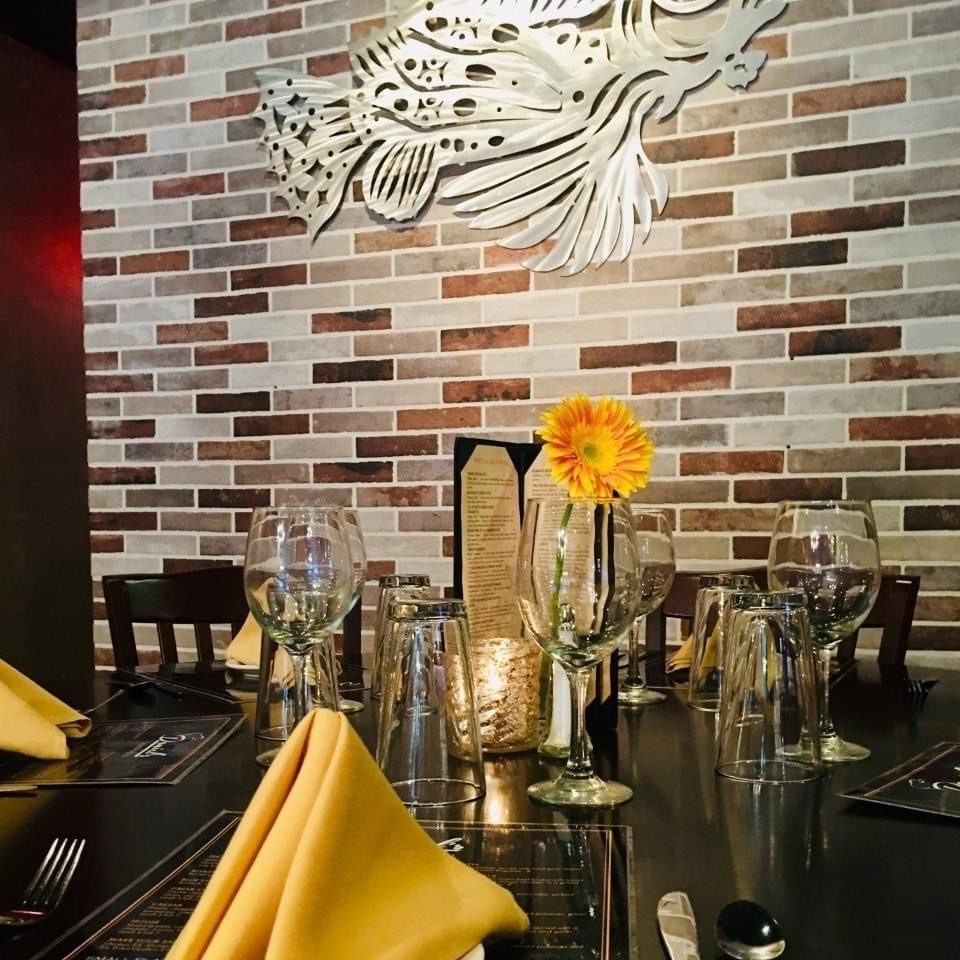 Known for their excellent staff, but more importantly their incredible tasting food, Daniel's is known by all the locals and considered one of the best restaurants in town.
Daniel's restaurant is owned and run by the chef's family with 20 years of experience, and is shown by the service. Their staff is dedicated to making every customer's dining experience spectacular. If you're looking to dine here on a popular night such as a weekend, or have a large party make sure to book a reservation to ensure your spot as they do fill up quickly.
Perfect for date night, the menu features high quality ingredients, premium seafood, and fresh local produce. Locals say that this is their go to place for their wine menu and cocktails.
Best Seafood in Wilson, NC
Feeling like skipping the typical steaks and burgers for date night? Crab Du Jour offers a wide menu of seafood, and other favorites. They may be known for their Cajun seafood boils, but they offer other dishes such as various chickens, shrimps, crab and more.
When dining in they are considered to be fine dining, but all menu items have that home cooked taste and seasoned to perfection. Their menu and specials make it perfect for date night, everyone in the party will find something of their liking.
Best Mexican Food in Wilson, NC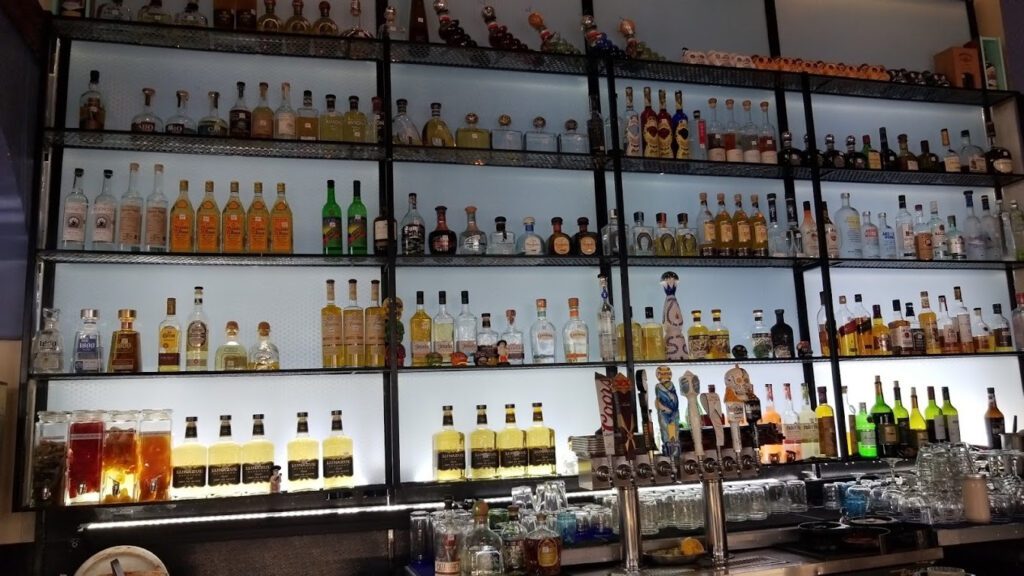 Feeling Mexican food for the perfect date night? Located in downtown Wilson is LA Rancherita Grill & Bar. Famous for being a Mexican Cantina with a rustic but modern atmosphere.
Their menu is filled with various options that are made with fresh ingredients and creative techniques, there's something on the menu for all.
While being known for delicious food, their bar features over 150 tequilas and hand crafted Latin inspired cocktails. A great option for date night is trying their Tequila Flights and having their bartenders guide your options for a special night of mouthwatering food and drinks.
Editors Pick for Date Night in Wilson, NC
Jack's offers a relaxed atmosphere and serves amazing (higher-end) dishes. My personal favorites are their steaks. Every steak I have had a Jack's has been seasoned and grilled to absolute perfection.
Jack's offers a more upscale menu, but at very reasonable prices. Between the food, the decor and the staff, a date night here is sure to impress your special someone!
Locally, the staff is praised for being extremely friendly and making sure every dish comes out just the way you ordered it.
Conclusion
While date night is usually overlooked, it's one of the best things to do with your partner when you have free time. Luckily, Wilson NC has various restaurants that serve different dishes for each person to choose from.
Make sure to visit one of these restaurants when going into town or stopping by, you won't be disappointed by any option and have various menus to choose from!