Wilmington is a coastal city in southern North Carolina with rich history and beautiful beaches. It is located on the Cape Fear River and was founded in 1739 by English settlers. It has been nicknamed "The Port City" for its long history of shipbuilding and trade.
The historical significance, unique architecture, and award-winning beaches make Wilmington not only a prime filming location for famous shows and movies, but it also makes Wilmington one of the most popular destinations for weddings.
The weather in Wilmington is also beautiful year round. With warm, sunny summers to mild winters, you can plan an indoor, outdoor, or combination wedding any time of the year and expect great weather on your wedding day.
From downtown riverfront to sandy oceanfront, and everything in between, here are some of the best wedding venues that beautiful Wilmington has to offer!
Wrightsville Manor and Gardens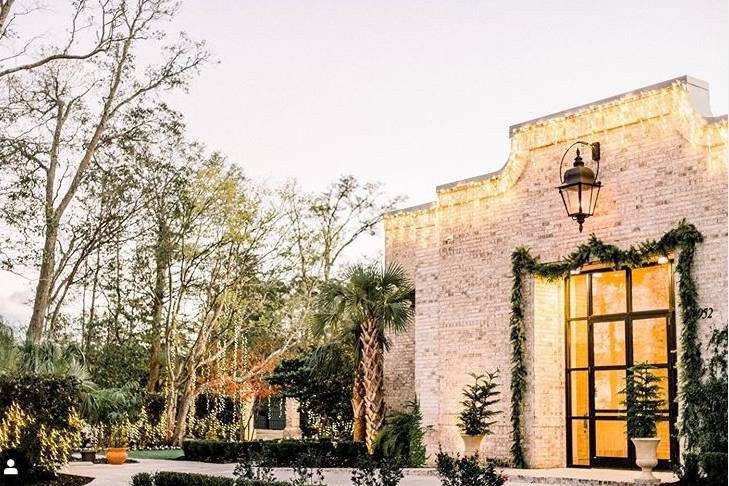 The Wrightsville Manor and Gardens is a truly picturesque venue to celebrate your wedding.
From the whitewashed brick inside and out to the greenery surrounding the property, you and your guests will be captivated by this place.
The main event space is 3,000 square feet and adorned with a gorgeous crystal chandelier and a stone fireplace. The spacious grounds lined with old oak trees are covered in string lights, creating something out of a storybook.
Located only minutes from Wrightsville Beach and not far from downtown Wilmington, it is the best of both worlds location for your special day and your guests.
Maven Monroe Wedding and Event Venue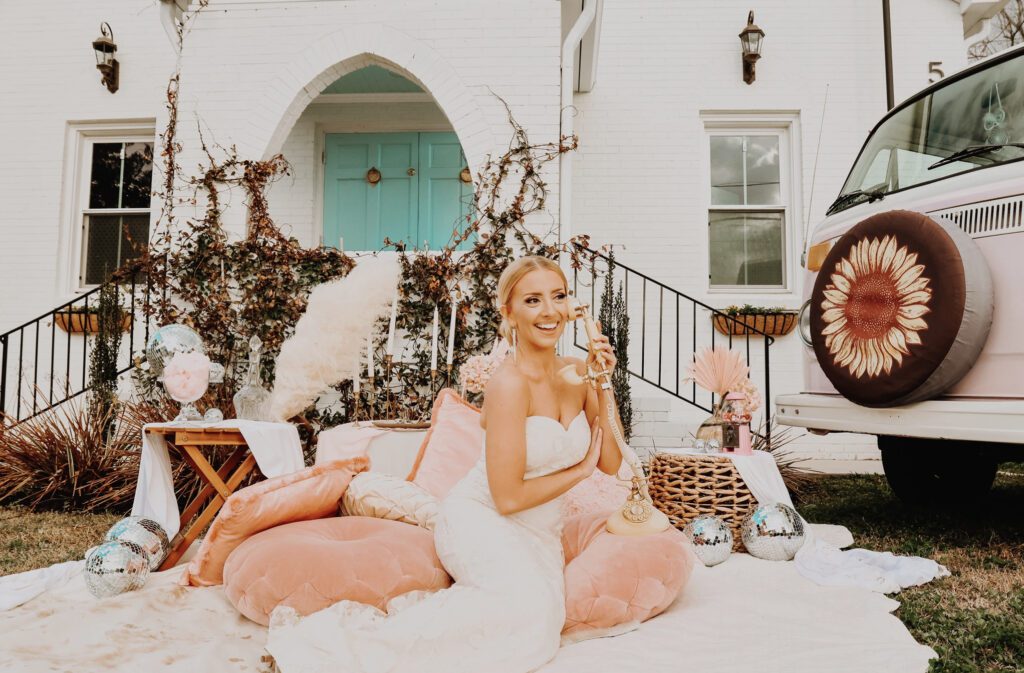 Maven Monroe is a stunning wedding and event venue nestled just outside of downtown Wilmington, NC. You'll notice the historical architecture and small-town southern feel the second you step on the property.
Maven Monroe is ideal for smaller weddings and those who want to incorporate the southern coastal feel that Wilmington is famous for. The indoor spaces are picturesque and there are break out rooms to help you get ready for your big day. The venue also features several large windows that let in natural light and offer stunning views of the grounds.

No matter what type of event you are planning, Maven Monroe will ensure that it is unforgettable. Contact them today to discuss your vision for your big day!
Bakery 105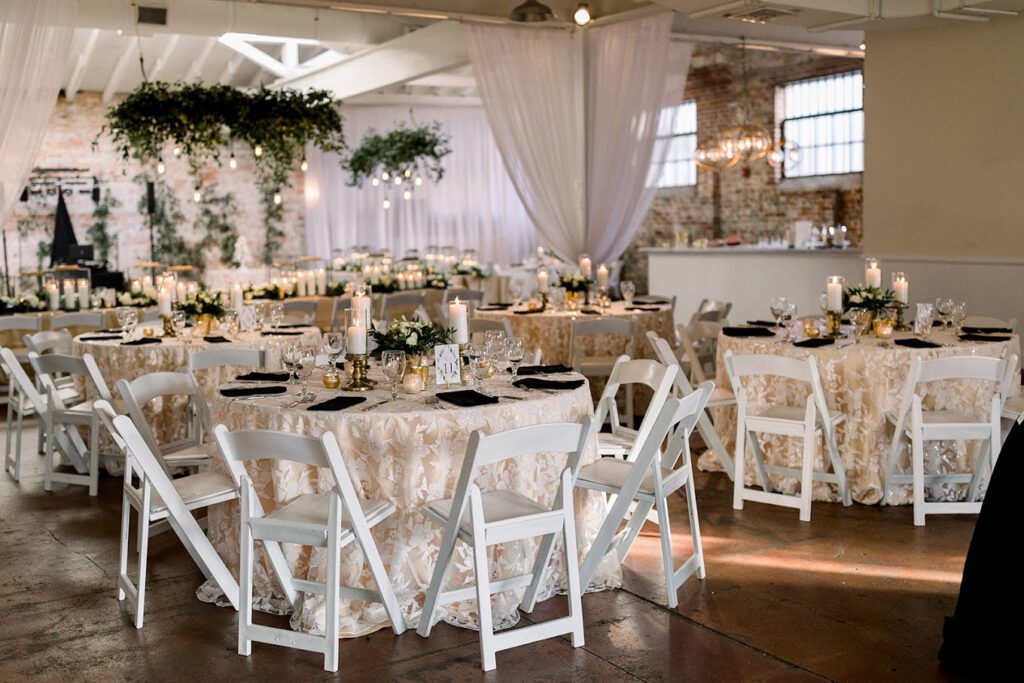 Bakery 105, located in the heart of downtown Wilmington, is an exquisite location for your wedding ceremony and reception. Adding to the appeal and authenticity, Bakery 105 is a historic building, once part of the American Bakeries complex from the 1920s.
The indoor space features exposed brick throughout and a large skylight, perfect for allowing natural light to spill in during an indoor ceremony or looking at the night sky as you dance during the reception. Outdoors you'll find a large, two-level patio with ivy growing up the brick walls and mature crepe myrtles, a space which can be used for the wedding ceremony, a cocktail hour or open air dining.
Directly across the street from the main venue stands an adorable old home, The Cottage on Orange Street, which is a fabulous location for day-of bridal party prep. You will not be able to pass up the charm of this downtown Wilmington wedding venue!
The River Room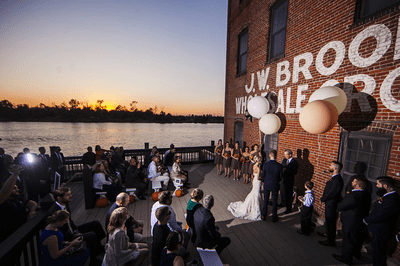 The River Room is an intimate, authentic venue with stunning water views. It is located on the riverwalk in the historic JW Brooks Building, which was first constructed in 1899. After serving as a fish market and wholesale grocery store in the 1900s, it was repurposed as retail shops, condos, and the classic event space that you see today.
As one of the very few direct riverfront venues, you will have unparalleled views of the Cape Fear River for the entirety of your celebration. Whether you celebrate outside on the gorgeous patio deck right next to the water, or inside with the exposed brick, rustic wooden beams, and large windows, you will have uncompromised views of the river.
For those wishing for a timeless location in downtown Wilmington with exceptional riverfront views, look no further – The River Room is perfect for you!
Embassy Suites by Hilton Wilmington Riverfront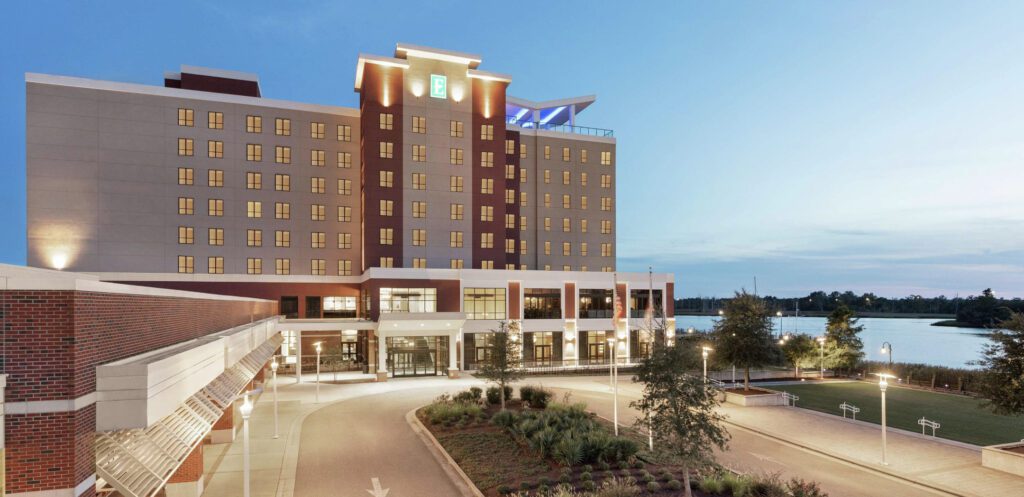 Embassy Suites by Hilton Wilmington Riverfront is a beautiful waterfront property on the banks of the Cape Fear River, offering views of the historic downtown Wilmington skyline. It is the best destination for anyone who wants to get married in the city with all of their family and friends staying on site.
Whether you are looking for an intimate ceremony or a large event, the hotel has everything you need. The venue has an on-site wedding coordinator who will help you every step of the way, from planning to execution, making sure that your day goes perfectly.
The large ballroom, outdoor grounds, and luxury rooms and suites will leave you and your guests speechless – not to mention the rooftop bar that overlooks the river and city!
Airlie Gardens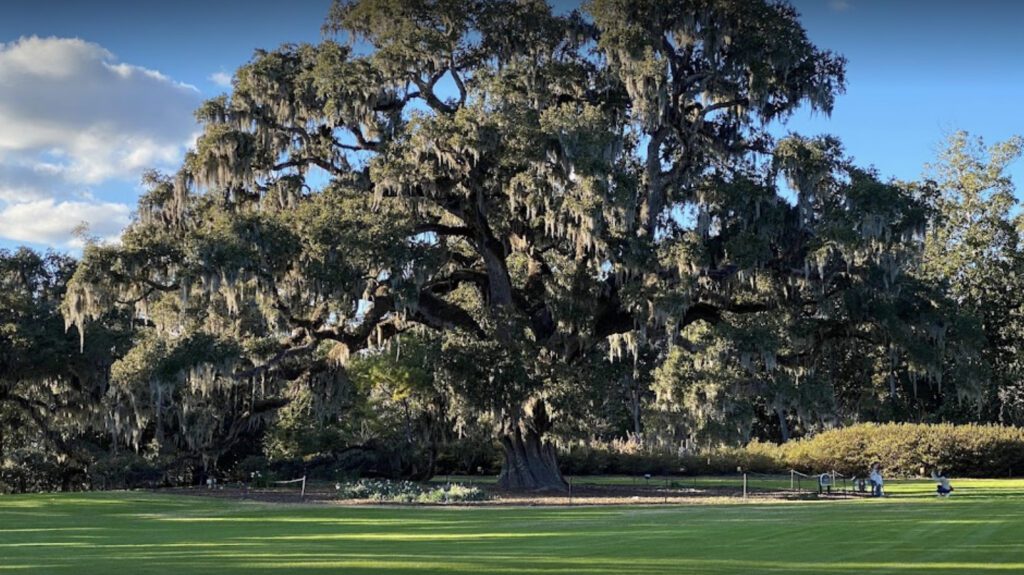 Airlie Gardens is an impeccable 67-acre public garden, dating back to 1884, that lies adjacent to the Intracoastal Waterway and minutes from Wrightsville Beach. Airlie Gardens is the pinnacle of Wilmington's coastal beauty, one of the town's most notable features, and nothing short of a fairytale location for your wedding!
There are several locations around the property to choose from to achieve your dream vision, but you cannot go wrong with any of the outdoor options. Marry under the large live oak trees draped in Spanish moss or among the formal gardens with seasonal blooms.
Your family and friends will be thinking about and talking about your fairytale garden wedding at Airlie Gardens for years and years to come!
Sycamore Bend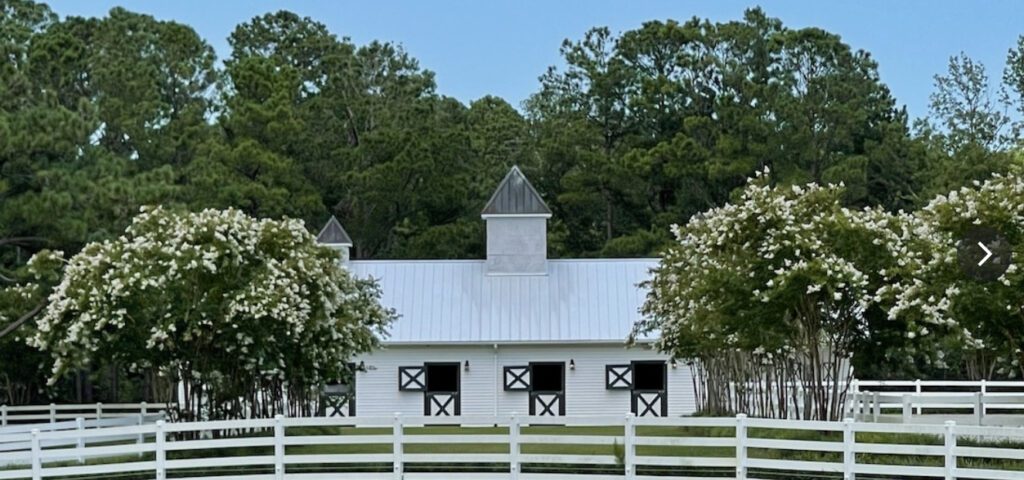 Sycamore Bend combines equestrian countryside with beach vibes to create a stunning coastal ranch. With a beautifully restored 1818 farmhouse and pristine horse pastures surrounding the property, this is a one-of-a-kind setting in Wilmington.
There are several impeccably maintained fields that can accommodate large tents for your celebration, in addition to a covered outdoor space that can seat 125 guests. Rental also offers use of the on-site house, which has a kitchen area and dressing rooms for day-of prep.
If you desire a coastal ranch with lush green fiends, long white fences and an old-fashioned barn, Sycamore Bend is your wedding venue!
Bellamy Mansion Museum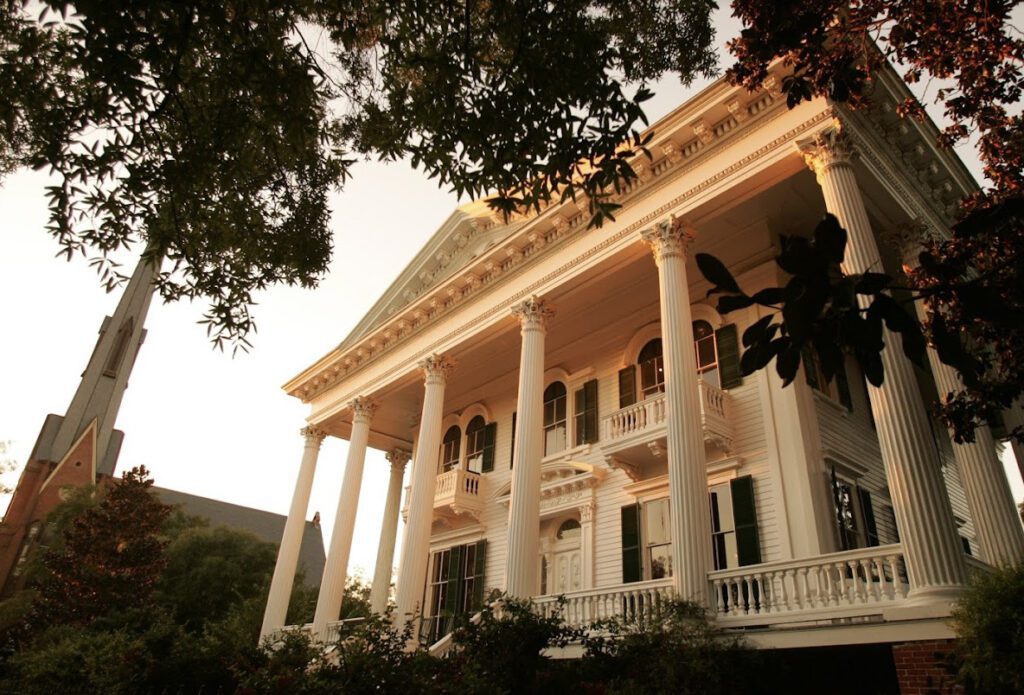 Bellamy Mansion Museum is the perfect venue for couples looking for an intimate wedding in a traditional Southern setting. The mansion, which was built in the late 1850s, now serves as a historic museum and unique private event space just blocks away from the river in downtown Wilmington.
The venue accommodates up to 50 guests, and rental offers access to the gardens outside, the porch, the two main levels of the mansion, and the formal parlors. The museum's gallery rotates throughout the year, exhibiting pieces from the area's history and the preservation of the mansion.
You and your guests will truly have a memorable experience celebrating your special day in this historic Wilmington venue!
The Terraces on Sir Tyler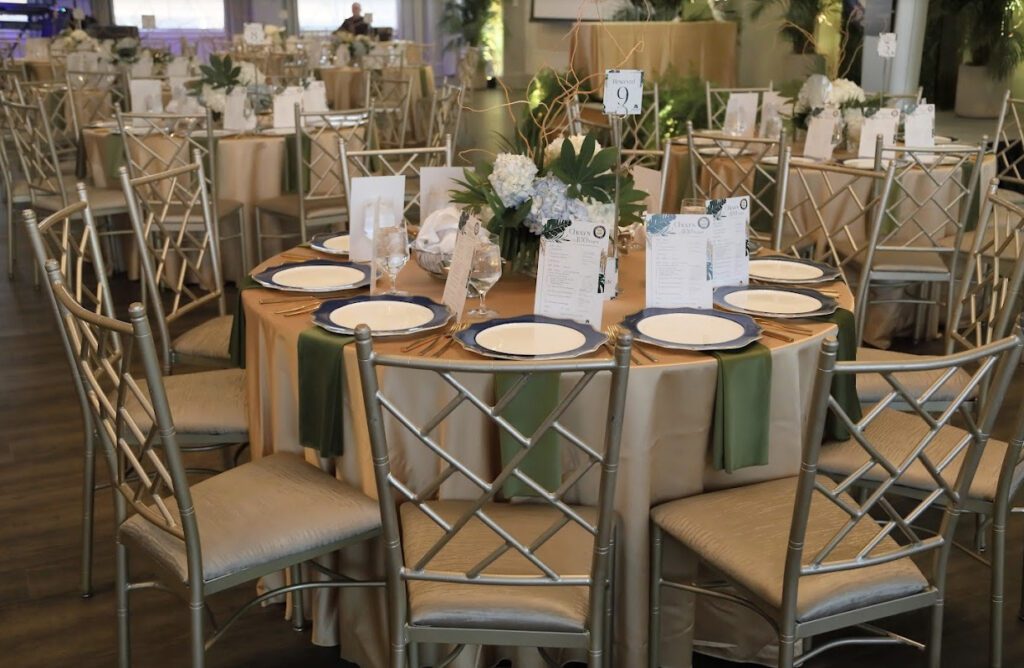 If you are looking for high-class elegance on your wedding day, The Terraces on Sir Tyler is the wedding venue for you! Located between the beach and downtown Wilmington, this is the ideal location for you and your guests.
From floor to ceiling window drapes to the colorful light options, this venue exudes grandeur. The grand ballroom on the upper level, the luxury bridal suite, and the rooftop terrace will exceed all of your expectations.
The team at The Terraces on Sir Tyler are experts in premiere events, and they will ensure your wedding is special, seamless and beyond memorable!
Ironclad Brewery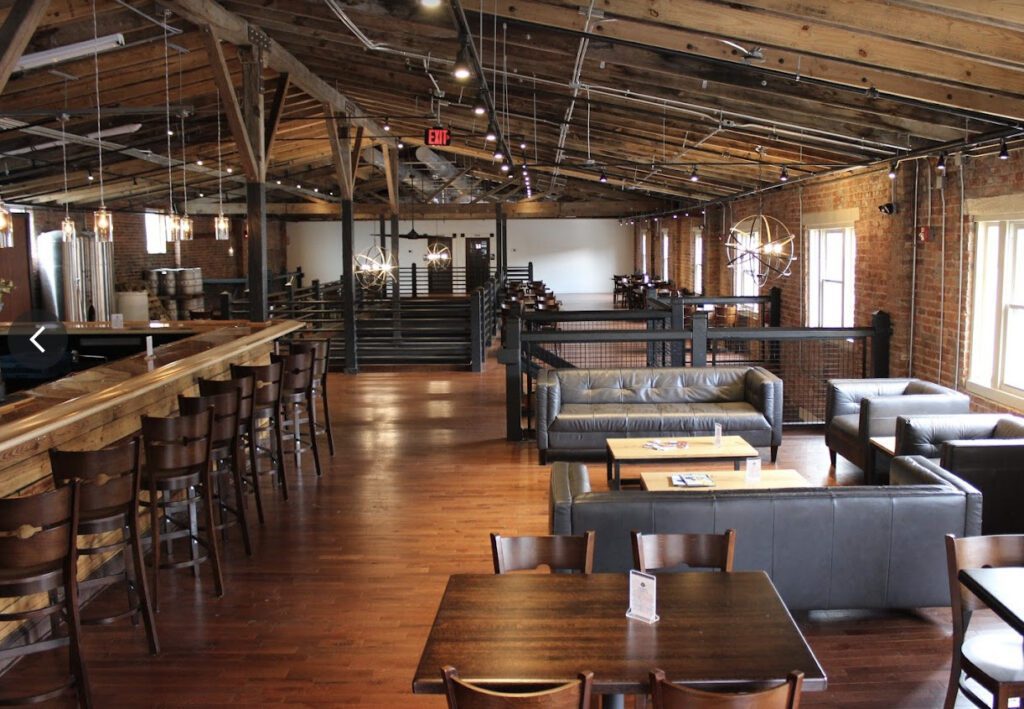 Ironclad Brewery is a sophisticated and fun brewery in downtown Wilmington that also doubles as a prime wedding venue location. The building of Ironclad dates back to 1925, and although most of the main utilities had to be replaced, the interior exposed brick walls and the roof remain intact, creating a truly authentic rustic atmosphere for your celebration.
The venue is over 10,000 square feet, allowing plenty of space for you and your guests. The second floor of the venue, which is a balcony that surrounds and overlooks the main level, is furnished with the original mid-twentieth century wood.
Since 2015, Ironclad Brewery has quickly become an incredibly popular wedding and reception venue in downtown Wilmington, and it will be the perfect space for your special day!
Blockade Runner Beach Resort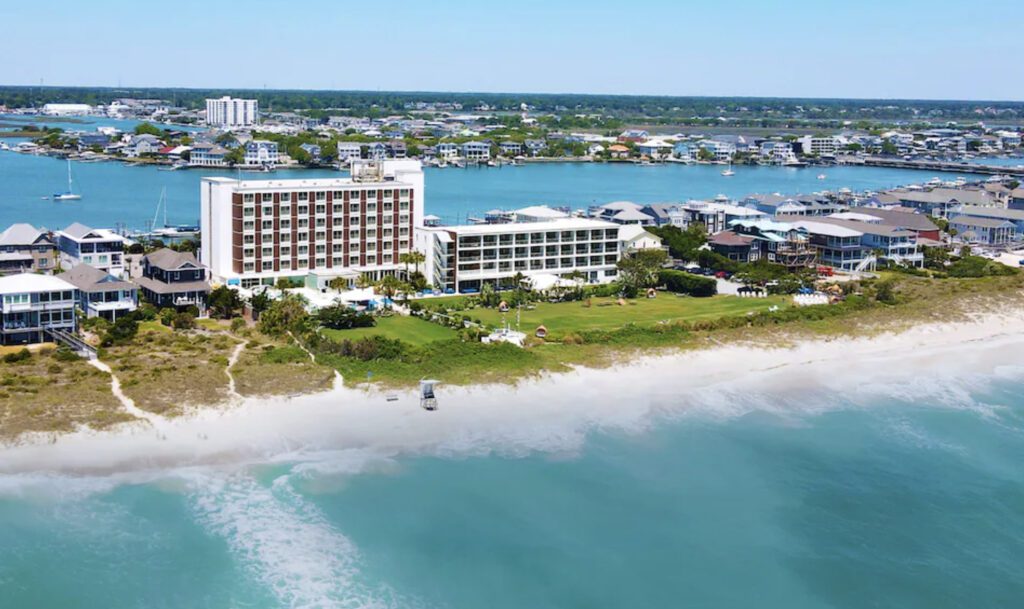 The Blockade Runner Beach Resort is a full-service resort and oceanfront wedding venue in Wrightsville Beach. If you are looking for the ideal beach wedding, this is the best and most customizable venue!
There are multiple wedding packages options that couples can choose from, such as social, seaside, coastal, and traditional. In addition, there are several different event spaces to choose from. Exchange your vows on the unique seaside gardens of the wedding lawn, celebrate with your family and friends in the elegant Flamingo Ballroom, or have the best of both in the Nighthawk Room with spectacular views of the beach.
There are oceanfront suites for the happy couple, as well as oceanfront and harborfront rooms for those in attendance. Celebrate the beach wedding of your dreams at this exclusive resort!
Conclusion
North Carolina and the city of Wilmington are full of history and beauty. There are so many venue options in Wilmington that are gorgeous settings for you to celebrate the start of the rest of your life with your love!
From gardens, to mansions, to waterfronts, to historic downtown buildings, and from big weddings to small intimate gatherings, Wilmington has everything you need for your dream wedding day. Come check out some of these awesome venues – there is a place waiting for you!
Whether you already call Wilmington home, or you are traveling from afar for a destination wedding, this place will be etched in your heart forever.