Wilson is loaded with amazing places to eat. After years of chowing down at nearly every restaurant in town I have created this short, yet thorough list of the best restaurants in Wilson, NC.
Why should you listen to my advice? I own Brewmasters, an award winning bottle shop and restaurant in the heart of Wilson. As one of the top-rated restaurants in the area, I know what it takes to be considered a stellar restaurant.
You may also be asking, why am I recommending my competition? Well, as much as I wish you would, I understand you can't eat every meal at Brewmasters. As a HUGE fan of food, I want you to enjoy every meal, even if it's not with me.
Wilson has some fantastic food and, hopefully, my advice will help you experience it to the fullest!
Background on Food in Wilson, NC
Wilson is known for its mouthwatering food and enormous portion sizes. There are many restaurants in Wilson that top the charts in terms of quality and customer service.
Wilson's most popular restaurants vary in type, and it is hard to say precisely what food type Wilson is known for. Burgers and BBQ in Wilson are always a local favorite, and there are a plethora of restaurants to choose from that fit this mold.
Wilson's growing, diverse population has opened the door for ample restaurants with colorful backgrounds. Wilson is now host to amazing Latin and Asian inspired restaurants with fabulous, high-quality dishes.
Southern comfort food is also a crowd favorite in town. Succulent fried chicken and mouthwatering sides will have you craving more after every visit.
Below, I have detailed my favorite restaurants in town and why I think they deserve to be called one of the best restaurants in Wilson, NC.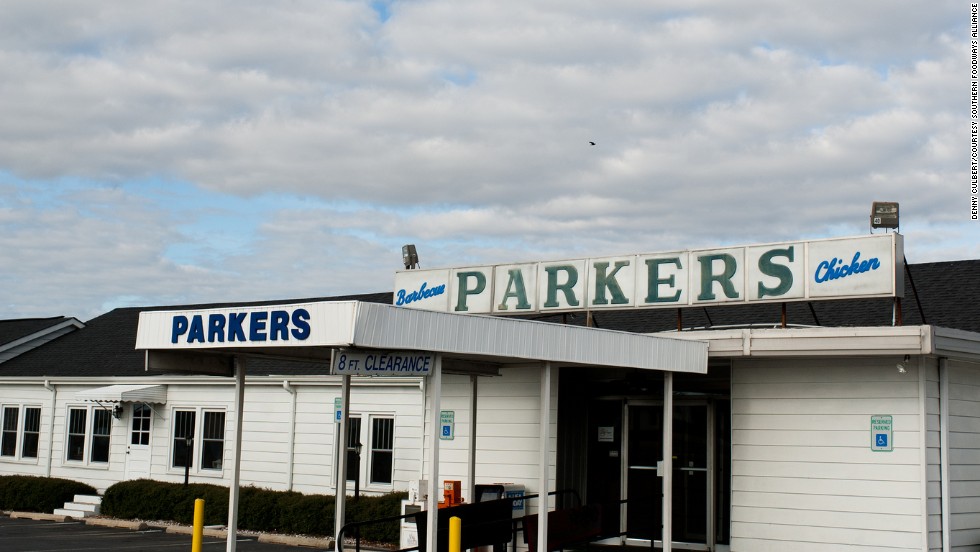 As I previously stated, Wilson has some fantastic BBQ and comfort food. Parker's combines these for a top-quality North Carolina experience.
Their BBQ is incredible. Pork, slow cooked to perfection, then smothered in homemade vinegar-based BBQ sauce. Can anything be better? I'm a big NC BBQ fan, and Parker's does it right.
The only thing better than their incredible NC BBQ is their finger-licking chicken. Their chicken, whether BBQ or fried, is about as it gets.
If you have ever driven by Parker's, you probably figured their food was pretty good by the line out the door. With over 2,700 great reviews, Parker's BBQ is a pretty easy choice to claim a spot as one of the best restaurants in Wilson, NC.
Next time you're in, try the BBQ pork sandwich and make sure you let them know The Brewmaster sent you!
Honorable mention: Abrams Bar-B-Q & Seafood, Marty's BBQ, New South BBQ, Ward's Steak & Cheese
Best Mexican Food in Wilson – La Rancherita
There are multiple great Mexican restaurants in the Wilson area; however, La Rancherita rises to the top in terms of food quality and service.
With multiple locations scattered around The Triangle, La Rancherita has a unique formula for success. Their freshly made guacamole and salsas are the perfect way to start any meal, and their entree portion sizes are massive!
Being The Brewmaster, you know I love my beer, but every once in a while I need a cold, salt-lined margarita to stay in touch with my feminine side. La Rancherita's "margs" (as I like to call them) are incredible. Be careful though, any more than one, and you should probably be Ubering home.
I'm a big fan of their fajitas, and my wife loves their burritos. With that being said, my plate is typically licked clean no matter what I order. Their food is delicious!
The town of Wilson considers me the king of beer, but when it comes to tequila, La Rancherita knows their stuff. With such a big assortment of tequila, it's very easy to find a bottle that suits your taste and get the party started.
With so many exceptional menu items and a robust alcohol selection, it's pretty easy to see why La Rancherita is one of the best restaurants in Wilson, NC!
Honorable mention: El Tapatio Mexican Restaurant, San Jose Mexican Restaurant, Mi Cabana Mexican Restaurant, Fiesta Cancun Mexican Restaurant, Las Palmas Tortilleria
Best Seafood in Wilson – Da Bayou
Da Bayou provides the Wilson community with authentic New Orleans dishes full of cajun flavor and fresh seafood.
From Etouffee to Po' Boys, Da Bayou has ample mouthwatering dishes that will leave you craving more. Da Bayou also offers a full oyster bar and is well-known for its seafood jambalaya.
I love their Low Country Boil. If you've never had a boil, it's a big pot loaded with shrimp, andouille sausage, corn and red potatoes boiled together and seasoned to perfection. For me, it's the perfect amount of spice and, WOW, those shrimp are delicious.
Along with great entrees, Da Bayou also plays host to some fantastic appetizers. Ten years ago, if you would have told me, I would try fried alligator, and like it, I would have told you to "kick rocks." But, oh man, is it delicious. If you've never had alligator, or any reptile, for that matter, I strongly recommend it! It won't leave you disappointed.
Da Bayou is a little unconventional when it comes to seafood, but they sure do it right. One trip here, and it's easy to see why they made our list of the best restaurants in Wilson, NC.
Honorable mention: Jac's Grill, Abrams Bar-B-Q & Seafood, Morehead Seafood Market & Grille, Pup's Steakhouse
Best Asian Cuisine in Wilson – Varee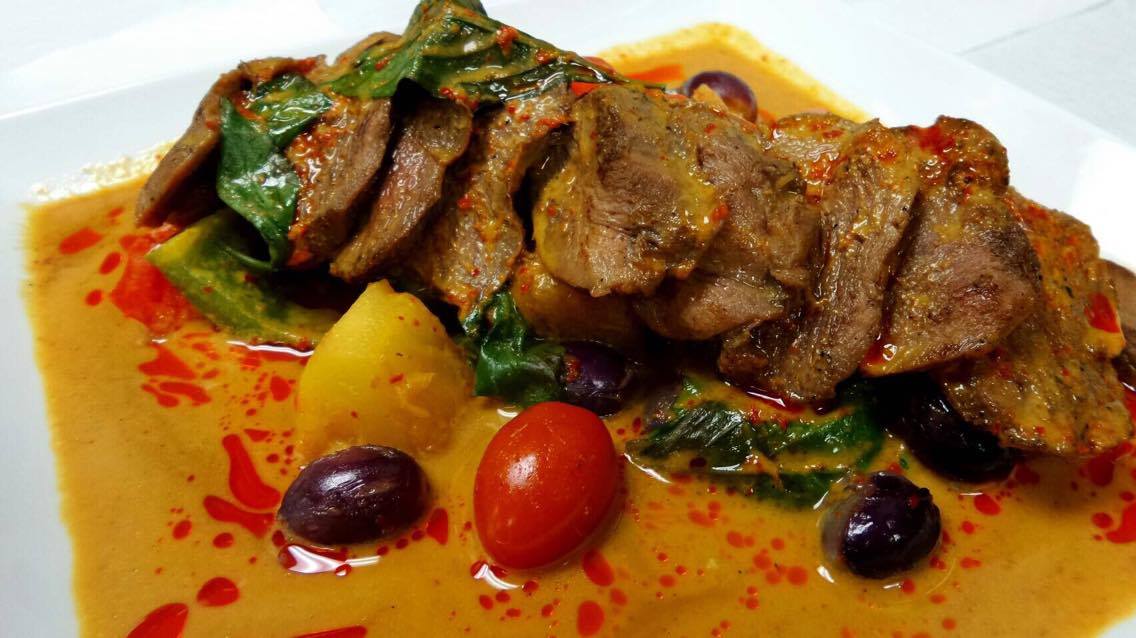 Varee is well-known in the Wilson area for hosting the perfect date night when trying to impress that special someone. Varee offers delicious Asian-inspired dishes in a delightful setting.
Varee is not your average strip mall restaurant. Their high-end decor and quality ingredients give off a 5-star vibe.
I love their pad thai. I usually mix in beef or chicken, and it is exquisite. I've found that right pad thai is tough to find in North Carolina, but Varee does it right.
Quality ingredients go far, and you can especially taste this in Varee's food. Whether dining here for brunch, lunch or dinner, I'm sure you will find a dish you like and be pleased.
Impeccable service and delicious cuisine define Varee and play a significant role in their categorization as one of the best restaurants in Wilson, NC.
Honorable mention: Taste of China Restaurant, Little China Restaurant, Hong Kong Restaurant, FUJI Steakhouse & Sushi bar
Best Steak in Wilson – The Beefmastor Inn
A perfectly cooked ribeye steak and a baked potato. Is there anything better?
The Beefmastor Inn keeps it simple. Their menu consists of one entree, the Beefmastor Ribeye. The ribeye is served with a baked potato and a slice of freshly baked bread. Diners are also able to make a salad from the salad bar.
When you dine at Beefmastor Inn, your server will bring our a massive ribeye for you to choose how big of a steak you'd like. From there, they cut the meat to your correct ounce-age and proceed to grill to perfection.
Beefmastor Inn shows if you can do one thing right, you can have a very successful business. The lengthy wait time to be seated backs up this restaurant's excellent reputation.
With incredible steaks and excellent service, the Beefmastor Inn rounds out my best restaurants list as they truly offer the best steak in Wilson, NC.
Honorable mention: Pup's Steakhouse, Jac's Grill, Texas Steakhouse & Saloon
Bonus: Best Sandwiches and Pizza in Wilson – Brewmasters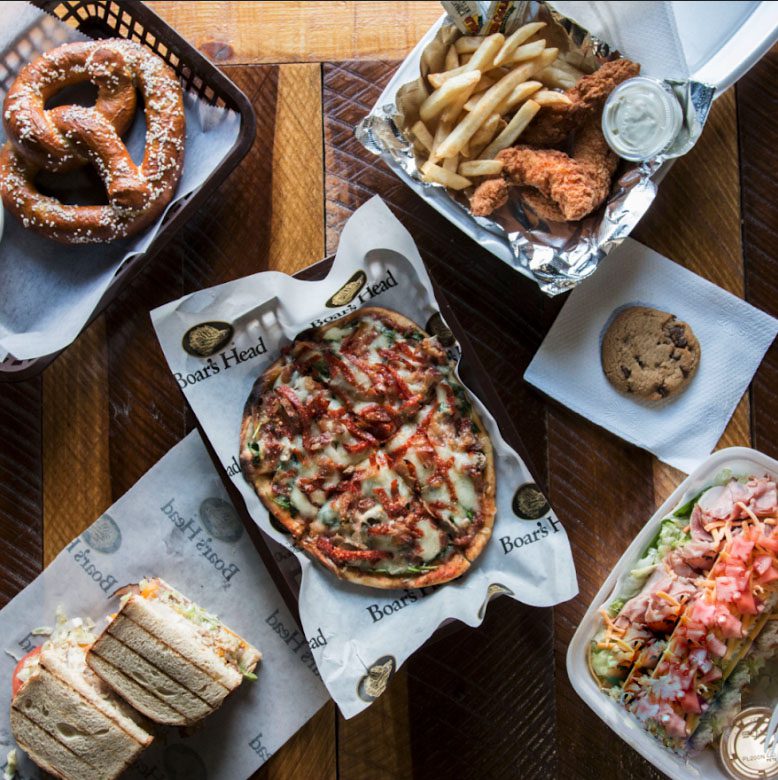 Here is my unapologetic nod toward my restaurant, Brewmasters. There is no doubt, and once you have our sandwiches or pizza, you'll agree our food is the best you've ever had.
Our signature sandwich, "The Wilsonian," is as 'Wilson' as it gets. We only use the best Boar's Head meats and cheeses and prides ourselves on our craft sandwiches.
Our sandwiches can only be bettered by our delicious personal, and wood-fired pizzas. To say these things are tasty is an understatement.
We're not some high-end, razzle-dazzle restaurant, but a down-to-earth family-oriented restaurant that prides itself on delicious food and exceptional customer experiences.
Our food is not our only perk. Brewmasters is home to Wilson's most extensive beer selection with over 1,000 craft beers on the shelves and a couple dozen on tap.
Brewmasters' laid back vibe, quality food, excellent beer, and fantastic customer service makes Brewmasters one of the best restaurants in Wilson, NC.