As Wilson's favorite Brewmaster, I take pride in knowing everything there is to know about Wilson, North Carolina. Wilson is a vibrant town whose rich history and beautiful scenery is only overshadowed by its delicious food and flavorful beer.
I'm writing this post to help share the history of Wilson and the traits that make it so awesome. I'm sure you may have your own stories about this great town and county, so please feel free to share them in the comments.
Overview
Founded in 1855, Wilson, NC is situated on the border of the Coastal Plains and Piedmont regions. Wilson is roughly 40 miles East of the state capitol, Raleigh and roughly 90 miles West of the Atlantic Ocean.
Interstate 95 (North to South) is the closest major interstate and runs just on the outskirts of the western city limits. Interstate 40 (East to West) is located roughly 40 miles Southwest and East of Wilson.
Rocky Mount borders Wilson to the North and Goldsboro borders to the South. The city of Greenville is just over 30 miles to the East, while Raleigh is roughly 40 to the West.
Other than the delicious food served at Brewmasters, Wilson is known for its natural beauty, fantastic craft beer breweries, and competitive youth and adult athletics.
A fundamentally Southern town, Wilson's rich American roots can be dated back to early European settlement. However, archaeologists have found evidence that the area we call Wilson County has been inhabited for up to 10,000 years.
History of Wilson County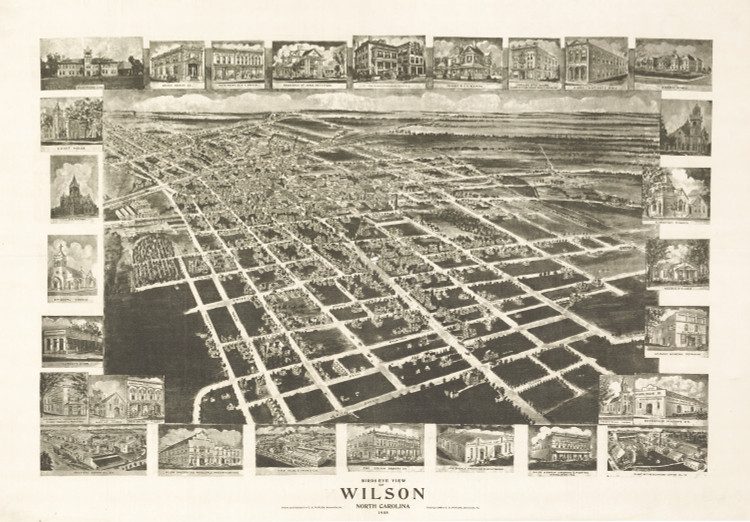 The area that is now called Wilson County has been occupied for millennia. Evidence of early indigenous settlement dates back nearly 10,000 years. However, very little is known of who these first indigenous peoples were or where they came from.
In the early 1700s, the Tuscarora Indians inhabited the area. Through continual conflict with early settlers, the vast majority of Tuscarora were either forced to relocate North or assimilate.
By the late 1700s, most of the Tuscarora Indians had vacated. As the Tuscarora fled North, the area became open for settlement.
The earliest European settlement in the area was that of Old Sparta, located at the convergence of Town Creek and the Tar River. As this area became more populated the settlement of Tarborough was founded upstream on the Tar River.
The area's population grew rapidly as more and more European immigrants settled along the Contentnea and Toisnot waterways. These settlements became key trading and inspection outposts as farm products were shipped downstream to the coast.
The early crops grown in the area were likely similar to crops that were previously grown by native peoples of the region. The main sustenance crop has always been corn, with minor sustenance crops being oats, wheat, peas, hay, and sweet potatoes. The main cash crops were tar and turpentine.
Before 1839, the primary mode of transportation from Coastal NC to Raleigh, the state capital, was by waterway. In 1839, the Wilmington and Raleigh Railroad was built. The tracks ran through what is now Wilson County and created the new settlements of Bardin's Depot (now Black Creek), Toisnot (now Wilson) and Joyner's (now Elm city).
On January 29, 1849, the North Carolina General Assembly chartered the Town of Wilson in what was Toisnot. Wilson was named after state senator Colonel Louis D. Wilson, who had died the previous year (1848) from a fever while fighting in the Mexican-American War.
Until 1880 tar and turpentine were the main cash crops for Wilson county ("Wilson County Agriculture"). However, after 1880 Cotton and tobacco rose to gain more market share. Cotton was the main cash crop from 1880-192 when it was overtaken by tobacco. During the height of the 20th century, Wilson was marketing itself as "The World's Greatest Tobacco Market."
After World War II Wilson began diversifying to industries other than agriculture, today, Wilson has a diversified economy based on agriculture, manufacturing, commercial, and service businesses.
Now headquartered in Winston Salem, NC, Wilson was the birthplace to Branch Banking and Trust Corporation (BB&T) which held an estimated 221 billion in assets in 2017.
Wilson, NC Economy
BB&T and Bridgestone tires are Wilson County's largest private employers, employing 2,000 and 1,800 employees respectively. Wilson public school systems employ an additional 1800 individuals.
Other notable employers include the City of Wilson, Wilson County, Wilson Medical Center, Smithfield Packing Center and UTC Aerospace Systems (Formerly Kidde Aerospace).
Wilson's economy is still reliant on agriculture; however, the other industries mentioned above heavily contribute to the overall well-being of the city of Wilson and Wilson County.
Wilson, NC Places of Interest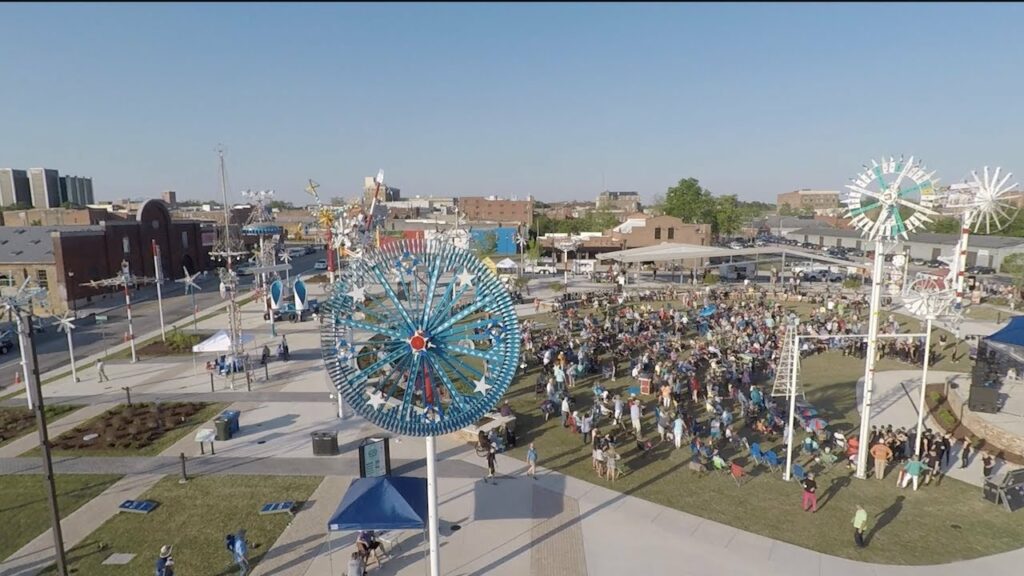 Wilson is home to multiple places of interest contributing to the Wilson tourism ecosystem. While there are ample great places of interest to visit in Wilson, these 5 are favorites year after year and all own a considerable market share of Wilson tourism.
All of these venues are suitable for the whole family (look for a future article focusing more on this topic).
Vollis Simpson Whirligig Park
"How do you describe Whirligig Park? I can assure you, you've never seen anything like it!" – Wilson Local
Vollis Simpson was a Wilson local who began creating kinetic sculptures on his family farm as he neared retirement age. He kept creating these "whirligigs" until he died in 2013.
Whirligig Park is a fantastic place to take the family and see Simpson's creations. Over the years Whirligig Park has become one of Wilson's largest tourist attractions and is sure to fill any observers eyes with joy and excitement.
Art collectors from across the country have discovered Simpson's creations and pieces are displayed in places like the American Visionary Art Museum in Baltimore, Maryland and American Folk Art Museum in Manhattan, New York.
Lake Wilson
Kayaking, frisbee golf, hiking, nature, Lake Wilson has it all. Lake Wilson is located on the North side of town and is just a short drive from downtown.
Lake Wilson offers a pristine shoreline and ample activities for anyone who enjoys the outdoors. An outdoor playground for children makes Lake Wilson a perfect place to bring the whole family.
Lake Wilson is known for its beautiful nature trail which is perfect for hikers of any experience level.
Wilson Botanical Gardens
This family-oriented botanical garden is the perfect getaway for those who appreciate the beauty of nature.
Whether looking to get out and smell freshly bloomed flowers or searching for a place to take the kids, the Wilson Botanical Gardens provide the perfect escape.
Barton College
Founded in 1902, Barton College was the 06-07 Men's Division II national champions. Barton was also named a "Best Southeastern College" for 2006 by Princeton Review.
Situated on 76 acres, Barton College is host to a beautiful well-kept campus. It is a great campus to explore and offers ample activities for the whole family.
North Carolina Baseball Museum
If you're a baseball fan, a visit to the NC Baseball Museum is a must. Highlighted by memorabilia from North Carolina's 7 Hall of Famers, the baseball museum encapsulates the spirit of professional baseball in NC.
The museum is located at historic Fleming Stadium and is over 3300 square feet of all that is North Carolina baseball.
North Carolina currently has 11 affiliated minor league teams and is a state rich with baseball history. Not just for the baseball history buff, the museum can be a fantastic adventure for your little future ball player.
Food in Wilson, NC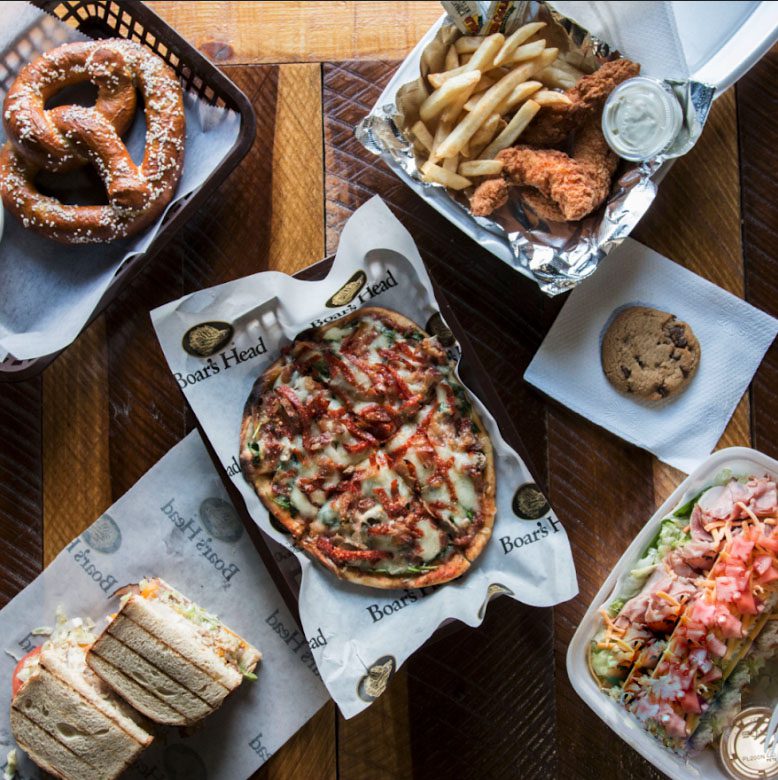 Wilson is known for its mouth-watering food and enormous portion sizes. There are many restaurants in Wilson that top the charts in terms of quality and customer service.
Below are the 4 of the most well-known, award-winning restaurants. As stated before, there are many other great restaurants in Wilson, for a full list, read this article, Best Restaurants in Wilson.
The food here is nominated year after year as a "Favorite in Wilson." With daily specials and rotating sandwiches of the week, Brewmasters is regularly voted as "Wilson's Favorite Sandwich," "Wilson's Favorite Lunch Spot" and "Wilson's Best Customer Service," among other categories.
The signature sandwich, "The Wilsonian," is as 'Wilson' as it gets. Brewmasters uses only the best Boar's Head meats and cheeses and prides itself on their craft sandwiches.
Equally as great, Brewmasters pizza has recently acquired the reputation of Wilson's best pizza. Serving made-to-order wood-fired pizzas, Brewmasters has gained many admirers in the Wilson area.
There are multiple great Mexican restaurants in the Wilson area. La Rancherita rises to the top in terms of food quality and service.
With multiple locations scattered around The Triangle, La Rancherita has an excellent formula for success.
La Rancherita is not only known for its delicious food but its tasty margaritas and large tequila selection. Their fresh ingredients produce fantastic food and even better drinks.
Da Bayou provides the Wilson community with authentic New Orleans dishes full of Cajun flavor and fresh seafood.
From Etouffee to Po' Boys, Da Bayou has ample mouthwatering dishes that will leave you craving more. Da Bayou also offers a full oyster bar and is well-known for its seafood jambalaya.
When looking for high-quality southern style seafood dishes in the Wilson area, Da Bayou is the best option.
Varee offers delicious Asian-inspired dishes in a pleasant setting. Varee is well-known in the Wilson area for hosting the perfect date night when trying to impress that special someone.
Impeccable service and delicious cuisine define Varee and play a significant role in their ample stellar reviews. Whether a food connoisseur or casual diner, Varee is liked by all.
Weather in Wilson, NC
Wilson North Carolina experiences all four seasons, however, like the majority of North Carolina, typical Winters are moderate with minimal winter precipitation.
Overall, the weather in Wilson is very moderate. Wilson is a bit wetter than the average US city (30.21 inches) with an average of 47.18 inches of rainfall annually.
Spring in Wilson, NC
North Carolina is well-known for incredible Springs. Deep green grasses, lush forest trees, and blossoming flowers paint the countryside.
The weather begins to warm up toward the end of March and by the end of April temperatures typically sit in the mid-70s. By late May into early June, 80 degrees is a standard high.
Springtime is not overly humid and is described by locals as near ideal weather.
Summer in Wilson, NC
North Carolina summers are often described as hot and humid and Wilson is no different. With temperatures regularly reaching the mid-90's, Wilson can be uncomfortably warm to some.
North Carolina summers are best spent near a water source. Wilson's ample creeks, ponds, and lakes provide locals with places to cool off and enjoy nature.
Summertime can also be wet. July is Wilson's wettest month of the year with an average rainfall of 5.22 inches.
Fall in Wilson, NC
Wilson Falls continue the Summer heat in September, however, by mid-October temperatures typically recede to the mid-60s.
Falls are described as pleasant by most and North Carolina as a whole is known for having beautiful Falls that characterized by a wide array of different leaf colors.
Winter in Wilson, NC
North Carolina Winters are typically moderate with the occasional snow flurry. Wilson also fits this pattern. December and January usually display inconsistent temperatures fluctuating drastically anywhere from the low 20's to the low 70's.
If snow does strike, it is most likely to hit in late January or February. January is the coldest month of the year in Wilson, NC with an average low of 31 degrees and an average high of 55.
Wilson Way of Life
Wilson is a great place to raise a family. Its beautiful sights and fun surroundings nearly outweigh Wilson's strong sense of community. The laid back Southern charm that covers this town is a pleasant escape from uptight city living.
I consider myself extremely lucky to call this town my home. I love Wilson, and I'm sure you will too. Next time you're in town, come have a beer with me at Brewmasters!